Diwali is one of the Most Important Hindu Festivals celebrated in India. On the auspicious day of Diwali, we try different ways to make our festival more exciting and memorable. But when we are apart from our colleagues and friends, we follow another method of celebration i.e. Digital Wishes. Here is the best collection of Happy Diwali wishes and quotes that make your festival more exciting.
Happy Diwali Wishes and Quotes
May this Diwali, Come up with Beautiful Beginnings, Fresh Hope, Bright Days, and New Dreams. Wishing You a Happy Diwali
Wishing that this Diwali brings prosperity to your business and more opportunities for us to work together!
The sky full of fireworks, mouth full of sweets. House full of Diyas & heart full of joy. We Wish You A Happy Diwali
May you be blessed with happiness and well-being to last through the year. Happy Diwali
A festival full of sweet memories, a sky full of fireworks, a mouth full of sweets, a house full of Diyas, and a heart full of enjoyment. Happy Deepawali
Shine like sparkles, glow like candles, and burn all the negativity like crackles. Wish you all a very lovely & cheerful Diwali.
I am sending out the brightest wishes for you & your family this Diwali. Hope you all have a great year ahead. Wish you all a very Happy Diwali
May Lord Ganesha fill your life with lots & lots of happiness & peace. May Goddess Lakshmi bring the utmost wealth to your life. May the lord shower the choicest blessings upon you. Wish you a very Happy Diwali
May your inner light of the self-image be as bright as this candlelight of Diwali. Wish you a very Happy Diwali
Happiness is in the air. There is something special about today's night. Come let's celebrate together. Wish you a very Happy Diwali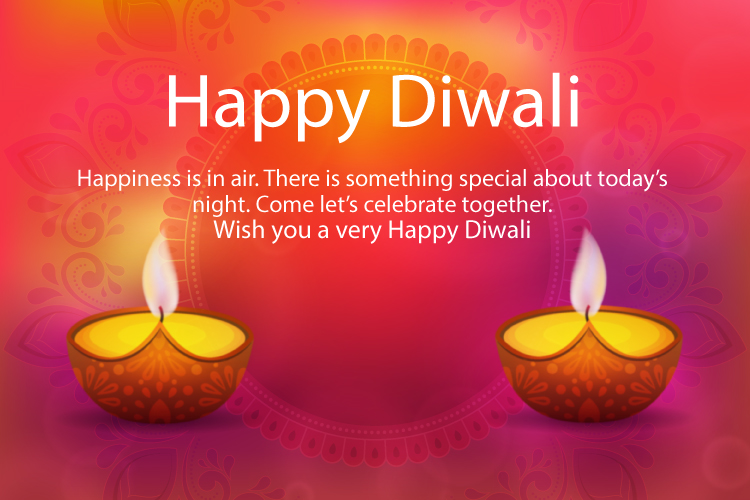 This Diwali will bring you a lot of crackers with jaws; and fireworks with happiness & wealth. Wish you a very Happy Diwali
May God bless you and your all wishes come true Happy Diwali.
Diwali is a magical time to celebrate with loved ones. May you get to create special memories with the ones you love, this Diwali best wishes.
This Diwali I wish all your dreams come true and may God fill your life with happiness. and make your Diwali the most memorable Deepavali. Happy Deepawali..!
I wish that the bright lights of Diwali guide you through your way out of every streak of trials in this life. Happy Diwali
Happiness is in the air it's Diwali everywhere, let's show some love & care and wish everyone out there! Diwali Wishes Quotes
Another year will be over, another year will come. I hope and pray that the lights of Diwali illuminate the new chapter of your life. Happy Diwali!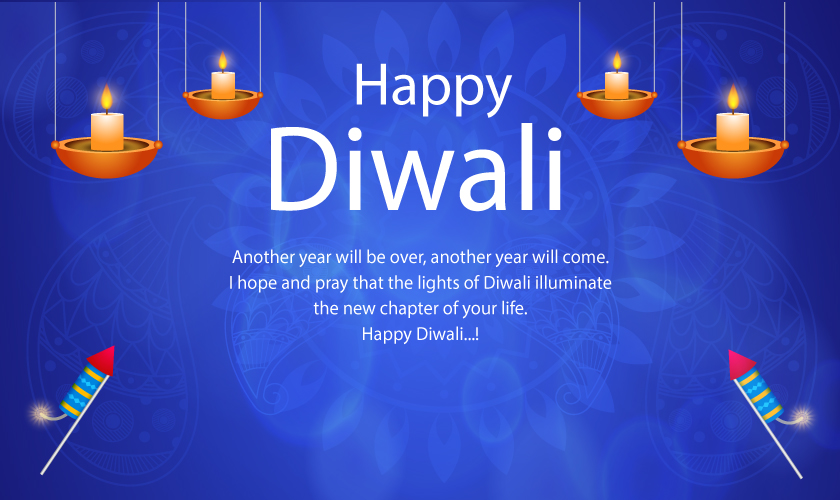 May you rise and grow up at each platform of life. May you achieve the best of success on all roads of life. Wish you a very Happy Diwali
Also Read-
Short Essay on Diwali in English